Congratulations on March 8th!
Dear women, girls, beautiful ladies!
On behalf of our company we congratulate you on this wonderful tender holiday!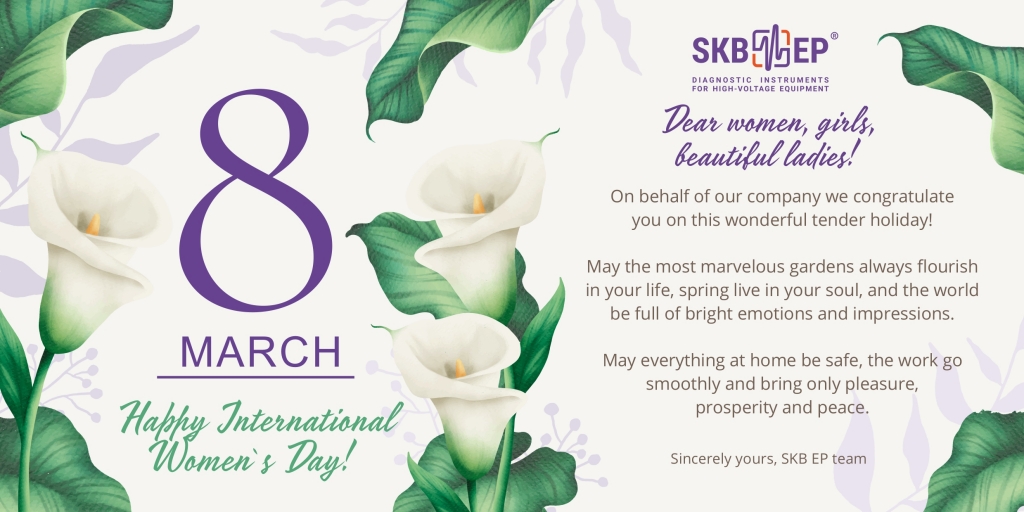 May the most marvelous gardens always flourish in your life, spring live in your soul,
and the world be full of bright emotions and impressions.
May everything at home be safe, the work go smoothly and bring only pleasure, prosperity and peace.
Sincerely yours, SKB EP team